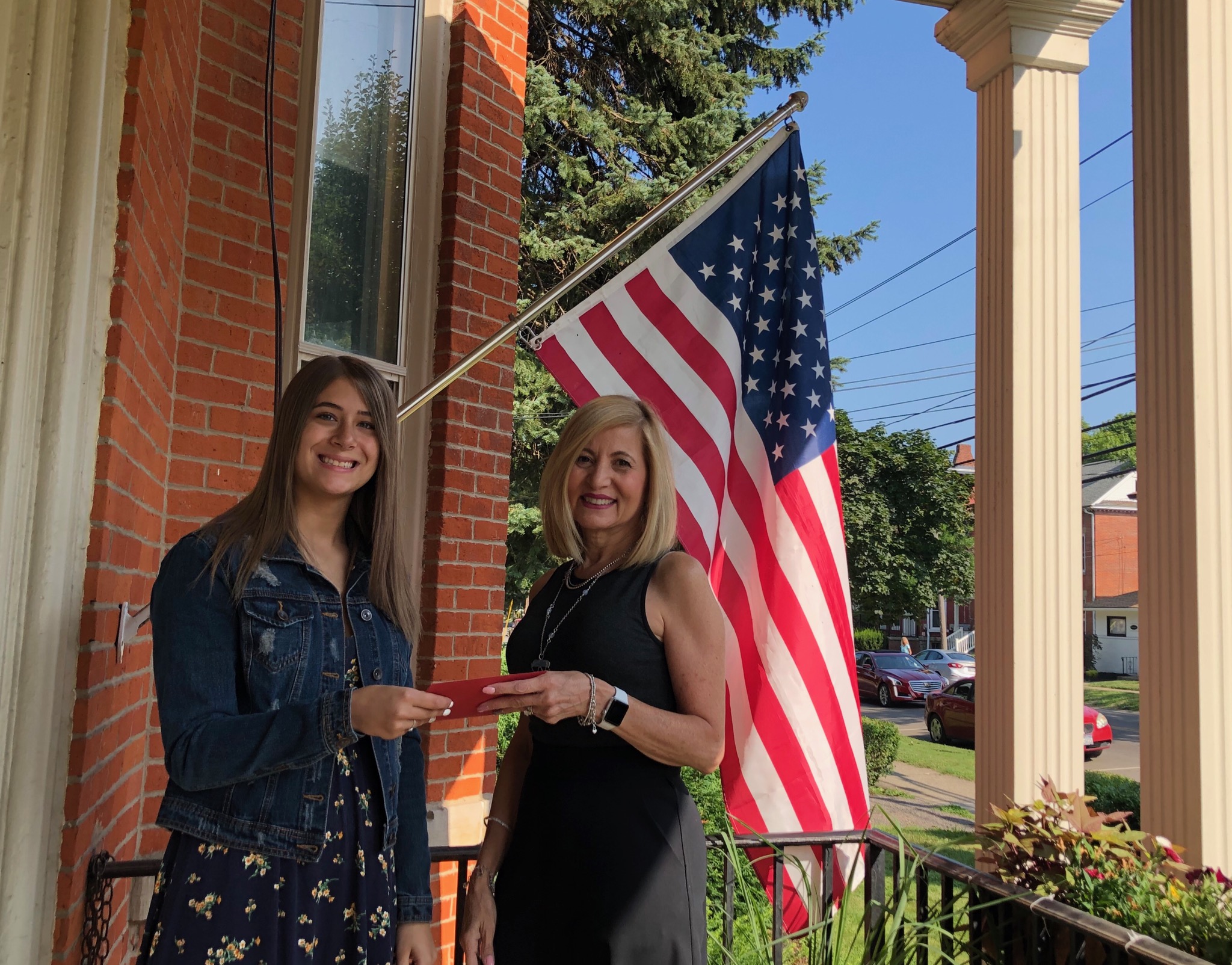 Pictured Above: CCBR Secretary, Anne LaPaglia, with Scholarship Recipient, Ashley Atzrott.
Fredonia, NY – July 26th, 2018 – The Chautauqua-Cattaraugus Board of Realtors® recently awarded local High-School Seniors with Scholarships. The Board of REALTORS® Scholarships provides four (4) $500 scholarships to students in good academic standing in Cattaraugus and Chautauqua counties. Preference is given to students pursuing a business-related degree.
Ashley Atzrott and Andrew Schrantz, both from Fredonia High School, were recipients this year. Atzrott plans to study business administration at SUNY Fredonia. Schrantz will attend West Virginia University where he will study business.
In Cattaraugus County, Olean High School's Mikailyn Gronemeier and Allegany-Limestone Central School's Abby Irvin each received the award for $500 this year. Gronemeier will attend the University of Dayton to study accounting. Irvin will study business accounting at Jamestown Community College.
All recipients demonstrated exemplary performance in academics and extracurricular activities and emerged from a strong pool of candidates.
These Chautauqua-Cattaraugus Board of Realtors® Scholarships are funded by the Annual Realtor® Golf Outing. This year's outing will be held on Friday, August 23rd at Bartlett Country Club in Olean, NY. For more information on the golf outing, please contact Kelly Patrone at (716)372-1155.
Pictured Below: CCBR Vice President, Dennis Pezzimenti, with Scholarship Recipient, Andrew Schrantz.